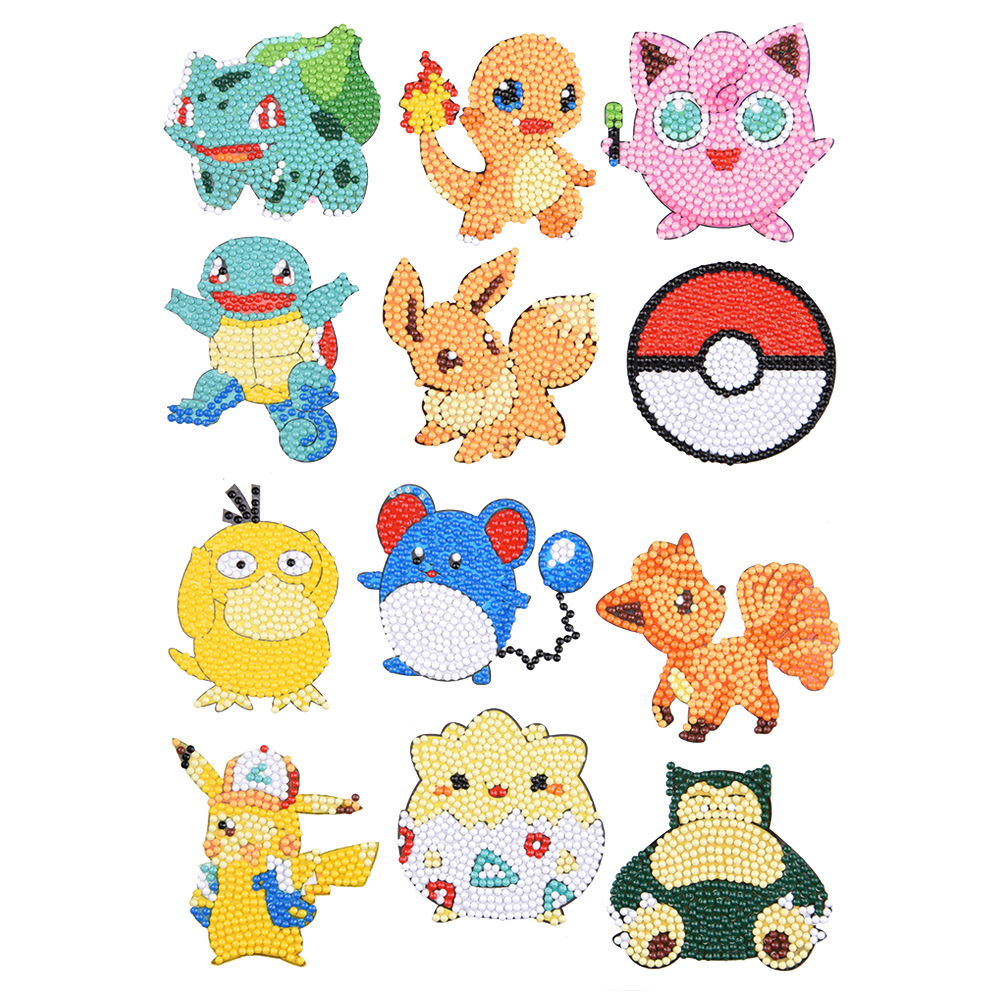 ${data.index + 1}/8
Diamond Painting Stickers Kits 5D Diamonds Paint by Numbers DIY Cartoon Animal Handmade Kids Art Mosaic Craft for Children
Specification:
Item: DIY free stickers
Material: adhesive sticker + resin diamond
Uses: mobile phone stickers, book stickers, cup stickers
Diamond feature:
Sharp top design, diamond shape, perfect size 2.8 mm.
Innovatively launched 26 facets, 360-degree reflection of the pure color of diamonds.
High-quality manufacturing technology, no toner added, up to export inspection standards.
Color fastness level 8, resistance to oxidation, radiation, and long-lasting color.
Feature:
1. DIY painting, originality, painting and resin sequins, resin dazzling sequins unique luster, shiny light, is currently the most popular DIY jewelry
2. Good tools for children\'s hand-made DIY, exercise children\'s hands-on ability
Sticker DIY diamond painting production steps:
1. Open the box and check the diamond painting special tools
2. Check the color of the resin diamond and the sequence code of the arrangement
3. As shown in the picture, uncover the drawing on the tape, you will see a large number of color codes corresponding to the symbols
4. As shown in the picture, according to the color of the corresponding clip line, the corresponding resin inlaid diamond
5. It is recommended to complete a group of resin diamonds faster
6. In order to create a perfect diamond painting, put the drawings together and paste the diamonds line by line.
7. As shown in the figure, install the materials on it in order
Note:
1. This is a diy diamond painting. It has not been completed. You need to complete it yourself. All products are measured manually, please allow 1-2 cm deviation.
2. Due to the different light and screen, the color of the product may be slightly different from the picture. Please understand that.
Package Content:
1 x Sticker

1 x Point Drill Kit